Representing World-Class Directors Globally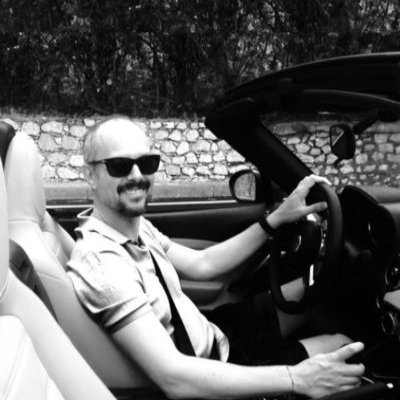 Widely celebrated as one of the world's leading Auto commercial directors, Italian born Paolo Borgato's work is often featured as case studies on the desks of the biggest clients and agencies in the world. Before directing for the world's most exclusive automobile brands, Paolo rose through the production ranks as an editor, colorist and producer.
With a flair for gripping storytelling and visual style, Tim and David are quickly becoming one of Hollywood's hottest creative teams. Currently working on their first full-length feature for Paramount Pictures and Platinum Dunes (Transformers, A Quite Place), Tim (Writer) and David (Director) collaborate to provide high concept projects to both the Narrative and Commercial video mediums.
With more than 70 awards won across the international short film circuit, Alberto was chosen by Red Bull to capture and document the drift culture in the Middle East for 6 months. He has shot branded content with Star Wars, Real Madrid, Blake Griffin, Neymar, Lionel Messi, and Christiano Ronaldo. With a flair for action, sports and cinematic slice of life, some of the most recognizable brands including Audi, Volkswagen and Red Bull keep keep this hot director buzzing around the world.
Ryan Turner has been obsessed with film ever since he got a Lego Studios set as a young kid. Working in stop motion, he created all sorts of movies — even co-directing with Lego Spielberg. Now living in LA, Ryan has moved on to working with humans. Select work includes 30 second spots for Virgin's Richard Branson and Marriott to branded content and comedy sketches for Taco Bell and viral narrative sketches; the last of which, "A Date in 2025," garnered millions views and had a very successful film festival run. Ryan continues to approach each film with creativity and passion and never forgets the tedious lessons he learned with his Legos — like how Harry Potter and R2D2 have great on-screen chemistry.
A director celebrated for his attention to detail and ability to turn clients' visions into reality, Bryce weaves together diverse teams, curating unforgettable experiences with every project he directs. With an illustrious track record of delivering excellence, he stands as the trusted vanguard for discerning Atlanta clients seeking to craft profound and indelible visual narratives.